Blanche Nevile is one of the UK's leading educational institutions for deaf children. Working in partnership with mainstream primary and secondary schools to encourage inclusion in the hearing world - while maintaining a positive identity for the child within the deaf community.
We used a combination of professional and informal photography – partially 'airbrushed' to emphasise the issues in the text.
A new logo and branding guidelines were created using images of children signing to convey interaction between deaf children.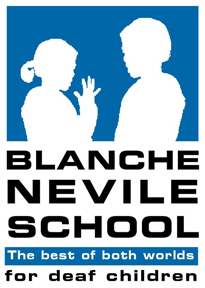 Other brochures (for an environmental group)
World Development Movement poster
Don't Give a Dog a Bad Name information leaflet
Community and green values logo (funding source)