creating intelligent
design solutions in the
not-for-profit and
ethical business sector


return to home page

site map

____________________

Contact
Jane Fricker
em associates
Ariel House
36a Highworth Road
London
N11 2SH

Telephone:
(020) 8373 0276
Email:
design.edit@em-assoc.com

Newsletters and magazines

We are experienced in all areas of magazine and newsletter production and can supply the complete package, from page design concepts through subeditorial to print and distribution. We can also set up design templates — for print or digital — for clients to do it themselves. Together with best practice editorial help.
'Groundwork News' – a four-colour quarterly newsletter designed and printed on recycled paper for the environmental trust Groundwork Camden and Islington. Groundwork works on environmental regeneration projects in partnership with local communities, businesses and schools. The newsletter keeps people informed of the Trust's activities and latest projects.

'Smart' arts magazine provides a showcase for the work of homeless artists from the St Martin's in the Field Art Group and other organisations helping homeless people.

We designed the original concept, introducing the large format for the magazine, being a more effective and generous page size than A4 to reproduce images of artwork.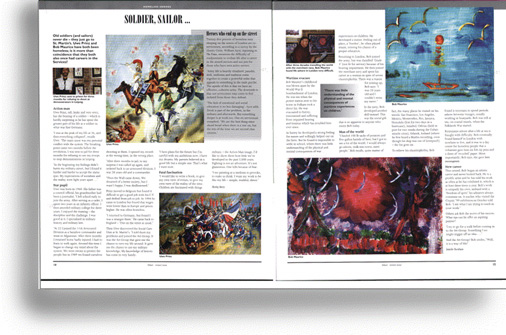 West Euston News and
NCSC staff magazine
Inscape journal for the
British Association of
Art Therapists